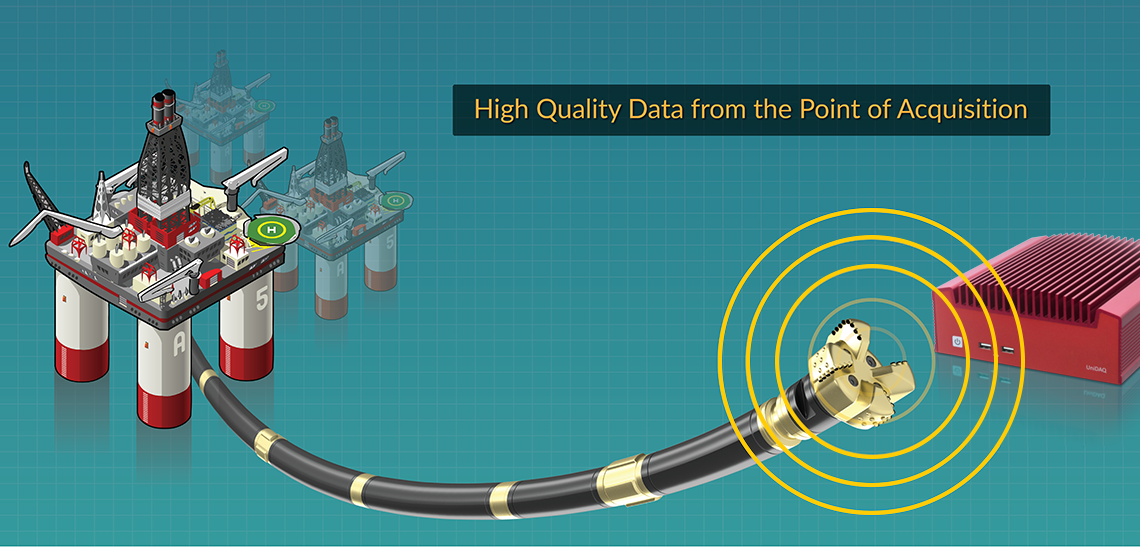 Delivering Real Results In Real-Time
With UniDAQ, clients have the technology they need to improve operational efficiency. Our advanced software/hardware portfolio of products gives you the ability to acquire data at a remote site, standardize it for use anywhere within your company, and integrate it into your corporate system.
Any Data In : Any Data Out
UniDAQ can ingest raw sensor, uncalibrated or post processed data and convert it to any version of the Energistics Family of standards all the way up to the latest Energistics Transport Protocol (ETP) releases. Operators and service contractors can integrate data as required from multiple sources at high frequencies and transfer it through a single encrypted high speed data stream to Real-Time Operations Centers.
Compact and Universal Data Acquisiton Units
UniDAQ products are recognized not only for their functionality, but also for their ease of use, affordability and durability in harsh conditions. Wellsite support costs are considerably reduced by using the same universal unit for all types of wellsite data acquisition, visualisation and transmission.
UniDAQ offers installation, maintenance, and repair for our hardware and software. We also offer technical consultation services relating to the use and operation of our solutions.
UniDAQ has membership in a number of industry standards and professional organizations including Energistics, OPC Foundation, Society of Petroleum Engineers (SPE) and International Association of Drilling Contractors (IADC).