Real-Time Production Monitoring Solution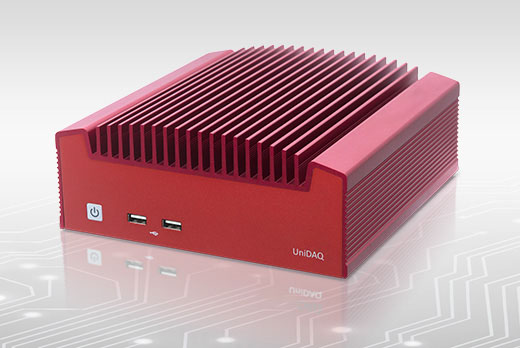 UniDAQ is a universal acquisition system and can be applied to production monitoring
The ever-increasing complexity of oil and gas extraction, like decreased hydrocarbon reserves, complex reservoir behavior, remote locations and limited telecommunication infrastructure, creates the need for more efficient oilfield production. These challenges can be solved by using a real-time production monitoring and optimization solution.
True optimization to reach your field's potential
UniDAQ's Real-Time Production Monitoring solution enables operators to acquire, monitor and analyze production data in real-time to help optimize the exploitation of the field through analytical tools, reports and event tabs. The solution provides surveillance, management and optimization of well operations with different lift solution.
Critical insights into your well's life expectancy
Real-time data analysis is provided from several sensors (production flow rates, pressure, temperature, stroke, choke, frequency, etc.) and is vital for obtaining critical insights into the well's life expectancy and downhole equipment such as rod pumping (RP), electric submersible pumps (ESPs) or progressive cavity pumps (PCP).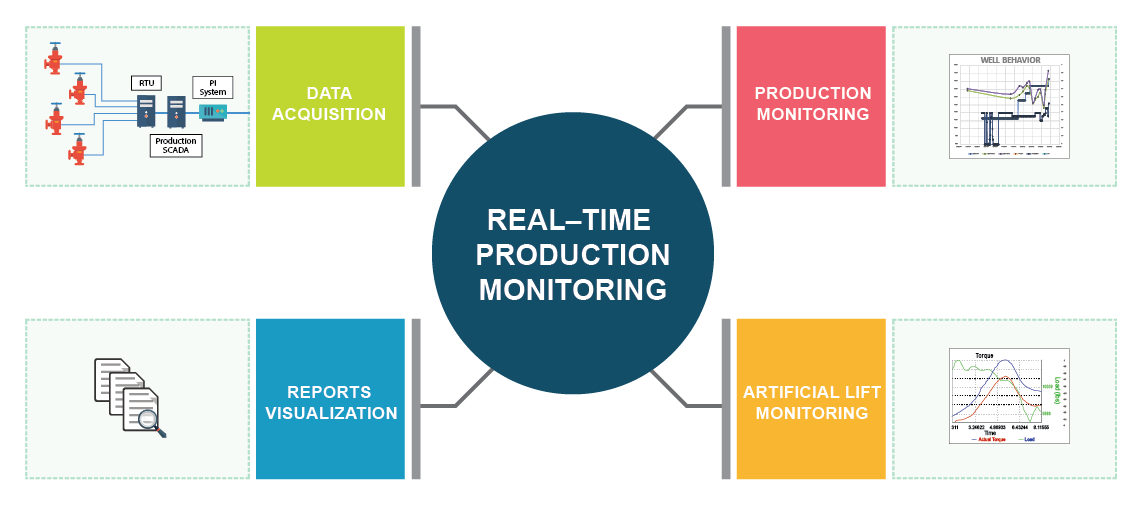 Benefits:
Quickly identify, plan and prioritize interventions in low performance wells, reducing downtime and associated production losses
Maximize equipment and well life through early failure detection (indicators)
Generate and visualize trend alarms on the measured system and reservoir data
Compare and validate measured data according to established models (expected vs. actual)
Quickly analyze the performance of the well and improve the quality of the forecasts
Lower maintenance costs and reduce deployment costs without software licenses
Receive continuous readings with advanced graphics and analysis that allows the optimization of production
Differentiators
A Big Data system allows you to have the data and the analytical use of the data distributed closer to the problem. This results in a much more responsive system that can grow to handle extremely large amounts of information and still process effectively
Traditional SCADA infrastructure optimization by private cloud infrastructure
Visualization of well operative status by web or phone
Portability. Most types of remote site devices, especially SCADA related equipment, are not portable and must have a steady supply of electrical power to operate, thereby restricting their use in remote applications
Full visualization of the actual and future behavior of the well through the monitoring of parameters in real time, visualization of the history of work done and performance of the production equipment